Warning: Invalid argument supplied for foreach() in /home/monast59/public_html/templates/yoo_moustache/styles/bose-home/layouts/article.php on line 44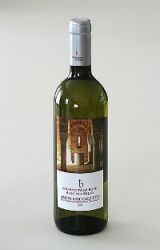 The grapes are cultivated on the land of the monastery of San Masseo at the feet of Assisi's historical center, where the tending of vines and olive trees by monks goes back 950 years
---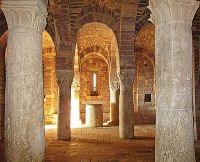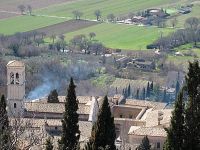 The Grechetto wine, produced from a typical grape variety of Umbria that has been cultivated since the times of the Roman conquests, is derived from the ancient "Greek wine" imported from the islands of the Mediterranean.
The grapes are cultivated on the land of the monastery of San Masseo at the feet of Assisi's historical center, where the tending of vines and olive trees by monks goes back 950 years, that is, to the year 1059. These grapes give a crystalline wine of intense aroma, with a characteristic persistence of almond, with unforgettable sensations of plants, of broom and of field flowers, of medlar and of white peach.
San Masseo, which arose on Roma and Byzantine foundations and according to tradition was visited by St Francis, seeks to recount the force of a past that still occurs, even through the fruits of the earth, oil and wine.
The Grechetto wine is on view in the room next to the hospitality office of the monastery of Bose (BI) and may be shipped upon request.
For further information:
The wine of the Fraternity of Bose
Assisi San Masseo
Tel (+39) 015.25 89 019
Fax (+39) 015.679.4949
This email address is being protected from spambots. You need JavaScript enabled to view it.